Actress/Singer, Leslie Orofino has been enchanting  audiences with her sultry voice from New York City's  legendary Algonquin Hotel's Oak Room,  to Napa Valley's Silverado Country Club for over 25 years. Leslie is accompanied by her musical director on piano or entire trio (piano, bass and drums) in theaters, nightclubs, benefits or private parties with her critically acclaimed cabaret acts . Some of the more recent acts have been:
COCKTAILS WITH COLE  ~ The life and music of Cole Porter. Ms. Orofino transports  audiences  through  Cole Porter's mid western birthplace to Paris when it sizzled !  Learn of Cole's loves, losses, and triumphs on the Broadway stage all through his many classics like You're The Top, It's DeLovely, Too Darn Hot and lesser known songs like Laziest Gal In Town, You Don't Know Paree, Dream Dancing and many others.
SHINE - the music/lives of four fearless women, who when things got tough , they got stronger and became the stars that shine even today ! Lady Gaga, Peggy Lee, Dorothy Fields and Alberta Hunter. It's a mixture of broadway, blues, jazz, contemporary and a whole lot of fun . 
After seeing Leslie Orofino at the Laurie Beechman Theatre International Cabaret Star, Julie Wilson exclaimed, "I had such a great time, I had to go back again...She's a winner! Leslie has a certain elegance mixed with sex appeal that sells each and every song. She's also a great comedian."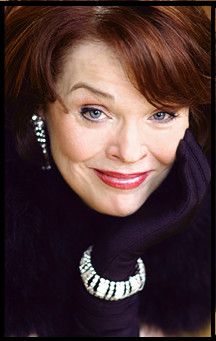 PPPPPPPPPPPPPPPPPPPPPPPPPPPPPPPPPPPPPPPPPPPPPPPPPPPPPPPPPPPPPP
Leslie's musical theatre credits range from lead roles in the St. Bart's Players in N.Y.C. as Mother Abbess in The Sound of Music, Miss Hannigan in Annie,  Sharon in Finian's Rainbow, Reno Sweeney in Anything Goes, Meg Brockie in Brigadoon to the Westport Country Playhouse as Kay Goodman in Nite Club Confidential.  
Leslie recently said: "I have always loved the music of the '30s and '40s mainly because my dad filled our home  with his gorgeous tenor voice singing those songs and passed his love of them on to his first born of four daughters....me.  I love performing and was so blessed to have appeared across the country and for a few years  had the honor of having my darling dad as my very special guest singer at the Algonquin's Oak Room. "
After a successful run of her show at the Algonquin's Oak Room , Leslie released her first CD, Moonlight Cocktails . Critic Dave Nathan from All Music Guide remarked," Leslie manages to impart such a high degree of eloquence to the songs she sings, that one can picture her singing these tunes live and in person. "She delivers each and every song with ease and aplomb. Solid cabaret and is highly recommended."